Skills WOD:
Rope Climb progression & Foot lock practice
or if you can already Rope Climb complete:
5 x 2
Skin-the-Cats
Conditioning WOD:
1/2 the Hero WOD "RJ"
5 Rounds for time of:
400m Run
3 Rope Climbs (15 ft.)
25 Push-Ups
Results
View this photo
View this photo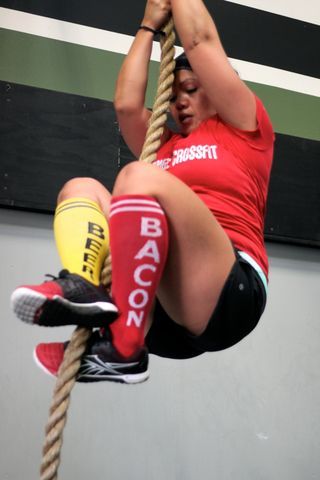 ATTN SRCF Members: Be sure to enter the raffle if you want to win a free registration ($100 value) to the Movement Fix Athlete Workshop we are hosting on 11/2 from 8am to 12pm. Drawing for one free entry will be on 10/15. More info available in the gym.
* Must be a member of SRCF to win
Footwork on the split with Chad Vaughn – [video]