Strength WOD:
8-8-8
Back Squat
Conditioning WOD:
4 Rounds for time of:
12 Push-up (hand release)
12 Back Squats (135#/95#)
400m Run 
1 Minute Rest
* Include first 3 rest intervals in total time
Results
View this photo
View this photo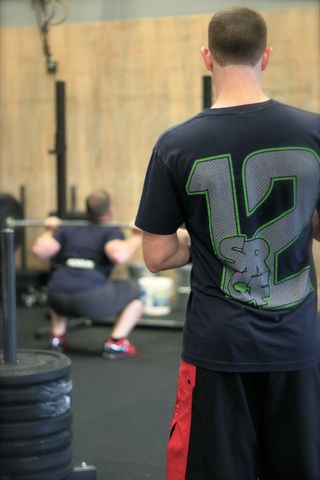 Surprising turnout for the PM classes. Made this one with a "12" rep scheme in honor of the Hawks sending Green Bay packing. I planned it to be a 12 Minute AMRAP but changed it by adding the rest periods and 4 rounds to make it into some higher intensity interval training. Legs will catch a break tomorrow from squatting, bring your tall socks.