Skills WOD:
10 Minutes:
Strict Pull-up or Chest-to-Bar Pull-up Practice
Conditioning WOD:
5 Rounds for time of:
6 Deadlifts (275#/185#)
10 Knees-to-elbows
25 Double Unders
Results
View this photo
View this photo
View this photo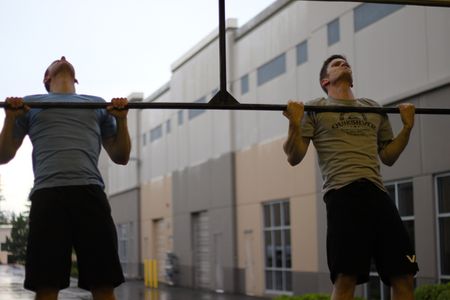 Congrats to Michelle M. (Mums) for getting her first kipping pull-up today! That's are big milestone to be proud of. Also congrats to Luanne who hit her 499 and 1/2 WOD on Saturday. Technically it was 500 but I'm not going to count it until she gets her 500 WOD Club t-shirt.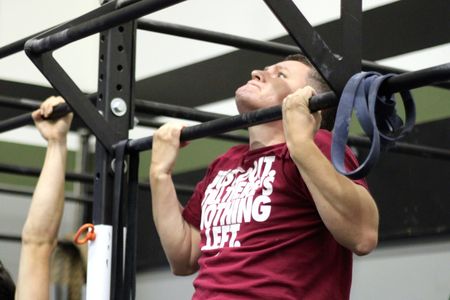 Events:
On Sunday Oct. 20th there will be a dual SRCF baby shower for Meghann and Derek and Christa and Kyle. Amy will be hosting the shower(s) at her gym (Mt. Si Gymnastics) and we will do a pot-luck event. Registry info is below. Let Amy, Deb, or Frank know if you plan to come and what you can bring. We will also get to "play" like last time so be ready to jump, bounce, swing and slackline!
Christa and Kyle Registry: "We are doing a turquoise and brown for the nursery, with vintage airplanes. Registered at Babies R Us, Target, and Amazon."
Meghann and Derek: "D & I are registered at babies r us and pottery barn kids. Our nursery is a grey and white safari theme."
Lisa models her protective chest gear for coaching that Jim dropped off at the box today: