2012 CrossFit Games Regional: Individual Event 2
For time:
Row 2000 meters
50 Pistols (One-legged squats, alternating legs)
30 Hang Power Clean (225#135#)
* 17 Minute time cap.
** Regionals standard on pistols: Alternate legs, touching floor is a no rep. Scaling for Hang Power Clean: Use 80-85% of last week's 3RM.
Results
View this photo
View this photo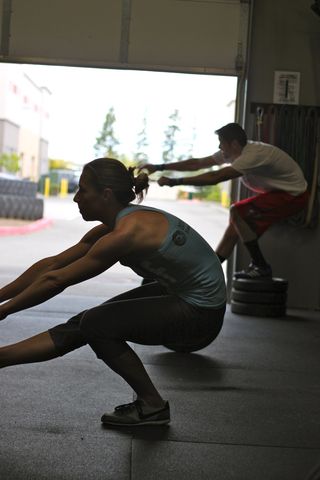 Another taste of Regionals today. So far we have done a modified partner dumbbell snatch and sprint WOD, "Diane" and now the row/pistol/hang clean workout. As we near Regionals I wanted to program several of the WOD's (or variations of them) to allow us all to experience some of what the "uberfit" are doing. It's a good challenge, helps build that community "mutual suffering" bonding, and illustrates the concept of scaling pretty clearly. The last part is one of the most valuable. Scaling correctly to achieve the desired effect of the workout delivers an experience similar to all regardless of fitness level. No different than anything we normally do but with heavier loads or more complex movements it allows for a wider range of scaling or substituting. The hang cleans today were meant to be heavy and the reason we completed a 3 Rep Max last week (which today's guidance was to use 80-85% of that 3RM). 
For pistols we changed the scaling we have typically done (modified pistol to touching the glutes/sitting on a box to standing up) and stepped it up a little. The scaling today was as follows: standing on a box, hang one leg off the side of the box. Squat on one leg to tap the dangling foot to the floor. Maintain your balance and stand upright on the box. Switch legs each rep. Adjust the height of box for difficulty as a deeper squat will make it more challenging. Beginners could hold the upright on a rack for balance while still performing a pistol on a box or bumper plate(s). This scaling we feel is better for full range of motion, balance, single leg strength and faster progression to a full pistol. I expect to see everyone walking funny by Friday.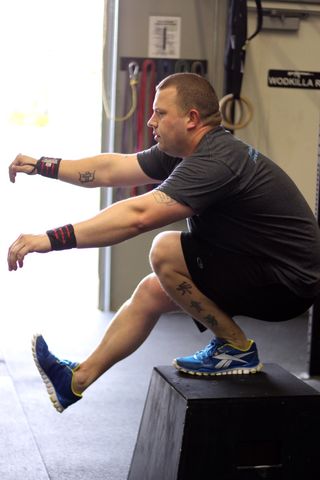 WOD Demo from the South East Regional – video [wmv] [mov] [HD mov]
Matt Chan sets Event 2 world record in South West
100 vs. 500: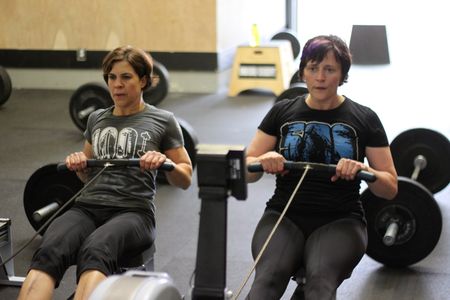 Congrats to Clint for hitting his 100th WOD today and also to Michelle aka "Mums" who plans to hit hers tomorrow!