Strength WOD:
Every 45 seconds for 6 minutes complete the following sequence: 
1 Power Clean + 1 Hang Squat Clean
* Maintain one load throughout; go heavy with great technique
Checkout WOD:
5 Rounds for time:
7 Burpee Box-Jumps (24″/20″)
12 Overhead Squats (75#/55#)
Results 
View this photo
View this photo
Today is a milestone for both Amy N. and Debra who rang the PR bell with their 250th WOD at SRCF. That's a good number of workouts, a lot of sweat, maybe some blood and tears, and a whole lot of fun. 
Wear It Proud: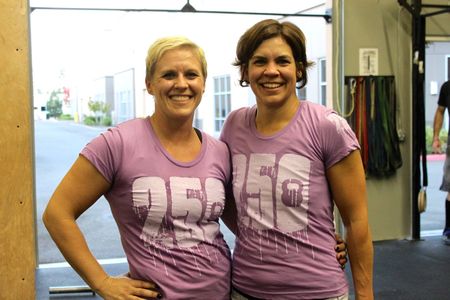 Read Deb's "Before & After" CrossFit in her own powerful words and pictures. Congrats, contests, fist and chest bumps and booty slaps to you both! See you tomorrow for 251.