For Time:
2000m Row
Results
Both of these 5 year old girls rowed a sub 8 minute 2k!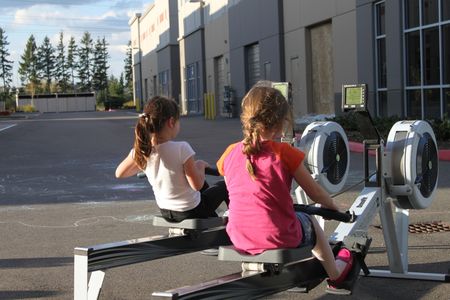 Kidding!
I know the sun finally made an appearance today in what seems like an eternity, but I can't help but wonder how crowded it would have been had we done something like rope climbs, rings, thrusters or running today. Hmmm maybe tomorrow…
The 2k Row for time is a mean, mean workout. It usually ends with the athlete in writhing agony on the floor from rowing so hard while both feet are still strapped in. It's a 6 to 8 minute all out sprint that is meant to hurt. Every pull and every second matters. When you hit that rower, make it count and go for broke.
Notes:
Saturday Schedule 6/4:
0930 WOD normal schedule  
1045 we will start the Advanced Skills Challenge. You will be grouped with a Coach to take you through the entire skill set. Be prepared to move!
CF Kids Session II: For those who purchased the CF Kids Package I figured out what was set wrong and it should now show the online price. If you signed up yesterday when the price was set wrong (at $0) please add it again and purchase. Or let me know and I can add it to your account for you.
This picture represents how I felt working on the MindBody Online tool to fix and set it up: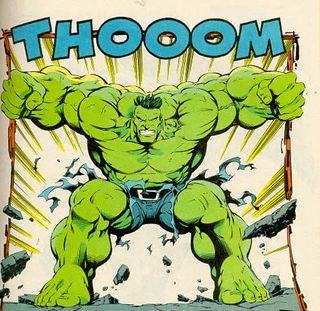 "The Position: Part 5-The Pull-up" with Kelly Starrett and Carl Paoli,CrossFit Journal preview video [wmv] [mov]