Strength WOD:
Back Squat 3RM
* 20 Minutes to find your 3RM
Conditioning WOD:
For time:
21 Burpees
400m Run
15 Burpees
400m Run
9 Burpees
400m Run
Results
View this photo
View this photo
Exploding fist bumps to all the new back squat 3RM's today!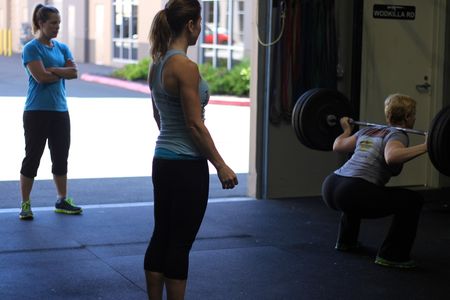 Quote of the day: "I can accept failure, everyone fails at something. But I can't accept not trying." ~ Michael Jordan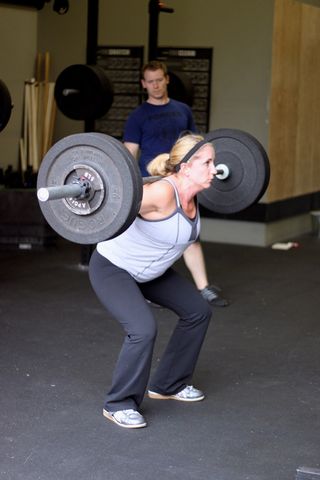 Good video from CF Games athlete Blair Morrison of CrossFit Anywhere. Michelle and I met him last summer while visiting her parents in CA and he's a good guy with a great perspective on CrossFit. He is very unique in his training approach for CrossFit; and is known for workouts in all types of terrain, location, weather and equipment.
His emphasis on failing to get better is right on. Be willing to fail. It will make you better. Whether it's a heavy lift, an exercise, a strategy, or fixing your nutrition; take a risk and just try. If you fail then learn from it and keep trying. It will make you stronger and make you healthier.
Crossfit Fail from Greg Whiteley on Vimeo.
The other day my daughter finally learned to rope climb at her gymnastics class. It was a proud moment for not only her but also Mom and Dad. She has tried and failed many times so to see her get one and go to almost 20 feet was cool. Today she wanted to climb a rope in the box and after taking it down she promptly did about 5 climbs to 15′ and then decided to make up her own WOD with 2 burpees, 6 push-ups, 5 squats, 100m runs and a 15′ rope climb for a bunch of rounds. I'm glad to see her learning that's its okay to fail.