Strength WOD:
3-3-3-3-3
Shoulder Press
Conditioning WOD:
For time:
30 Muscle-ups
* Scale: 60 Chest-to-bar Pull-ups
Results
View this photo
View this photo
I've wanted to program this for some time now. Before I did though I wanted to have a sizeable enough group of people who could do muscle-ups to give this a shot. Congrats to everyone who got on those rings and knocked them out. For those who missed the WOD today and have muscle-ups you can make this one up tomorrow.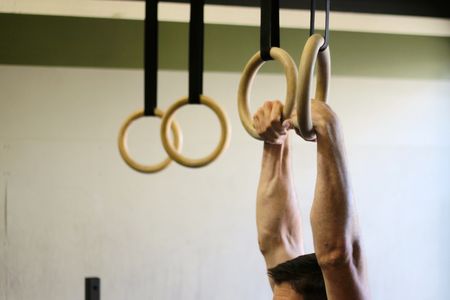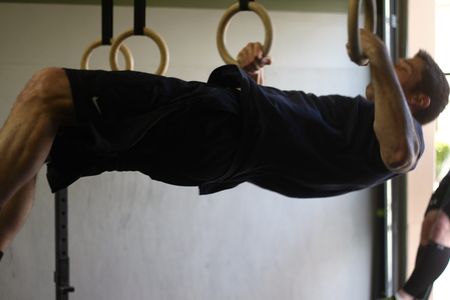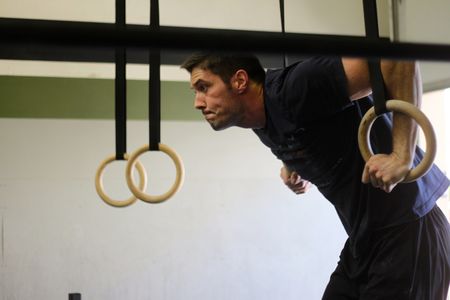 Aaron's reaction after completing all 30!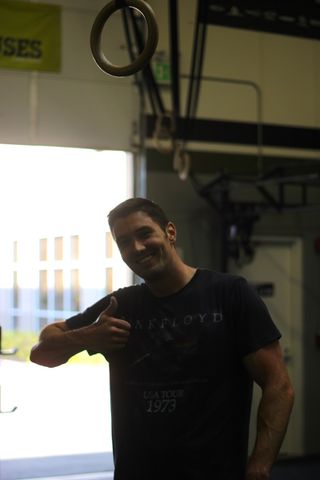 I kinda don't see him finishing last in the European Regionals this weekend: Mikko Salo Returns to Regionals
Regionals begin tomorrow. Here are the 4 regions that go first from Friday through Sunday:
Europe Regional
North East Regional
South East Regional
Southern California Regional