4 Individually Timed Runs:
400m Run
Each run is a max effort. Rest 3 minutes between rounds.
Results
  Max Effort with Meeno: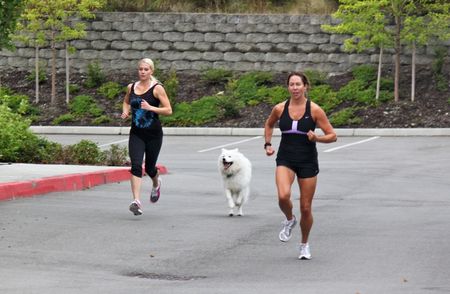 I love this dog. "Nuff said. (Although he did steal my shirt during the WOD the other day)
 Professor aims to dispel diet myths – Food Navigator
Ancient 'Paleo' Diet Key to Living Healthy and Weight Loss, Some Say – naturalnews.com
Notes:
We are planning on the next time to arrange a "chunky dunk", i.e. the BodyFat Test. This is the body fat testing truck that has come a couple times to us. We are looking at October (pre-Holiday madness). If you are interested let us know!
See you all tomorrow morning at 10am for our 9/11 Tribute WOD "343"!