Strength WOD:
20 Seconds L Sit x 3
3/3/3/3/3
Weighted Dips
Checkout WOD:
7 Rounds for Time of:
7 Dumbbell Deadlift (40#/25#) 
7 Dumbbell Hang Power Clean (40#/25#) 
7 Dumbbell Front Squat (40#/25#) 
7 Dumbbell Push Press (40#/25#) 
Results
View this photo
View this photo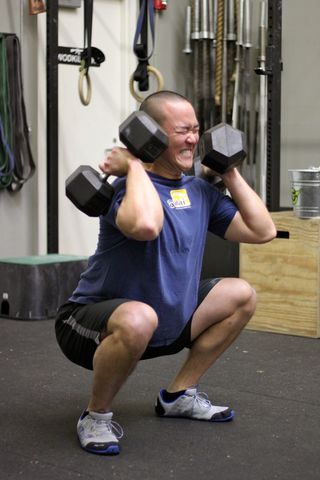 Congrats and chest bumps to Michelle N. and Debra who both got their first 2 ring dips as RX'd today!
Make up your Stop the Slop Performance Challenge WOD and weigh in ASAP! If you are writing an essay please email or drop it off to us before Sat. classes. So far Lincoln is leading the pack in most improved on the WOD.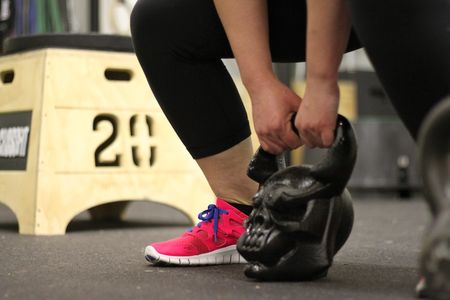 Repost: "Lessons Learned", read this free CrossFit Journal article by Pat Sherwood
"A Look At the CrossFit Coach's Prep Course" – video [wmv] [mov] [HD mov]