Make every second and every rep count: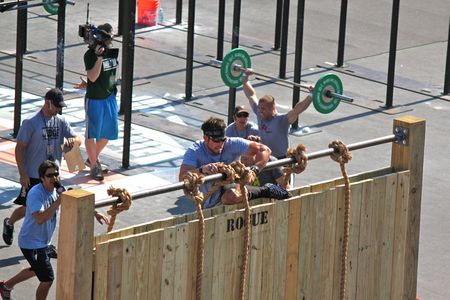 Mikko and Chan race through OH Squats: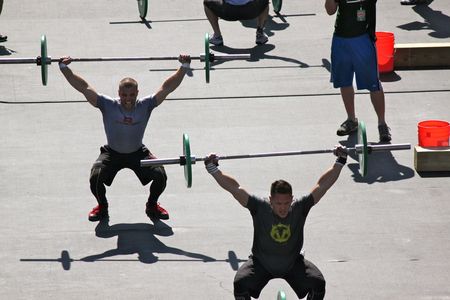 Here's a preview of what to expect this week: A couplet with a bonus checkout after the WOD for those who are willing, an AMRAP with some strict gymnastics exercises, a strength WOD that focuses on power, the return of shoot-through's, carrying stuff overhead, a Hero WOD that none of us have done, a way to make wall balls harder, a team workout, and maybe even a buddy carry! That's all you're gonna get so don't ask!
Notes:
Mark your calendars and get signed up. We have several events coming and want to get an idea for who is in! Check out the events listed on the right. First up is the Danskin Tri (not listed) on August 15th that many of you ladies are training for. One week later is the Railroad Days Race (5k/10k and kids 1k). After that we will be prepping for Fight Gone Bad V in September (9/18). We also are hoping to organize a rowing outing on the water with Lucy in Seattle as well as potentially a CF Kids trial run. So stop slackin' and get crack-a-lackin'!