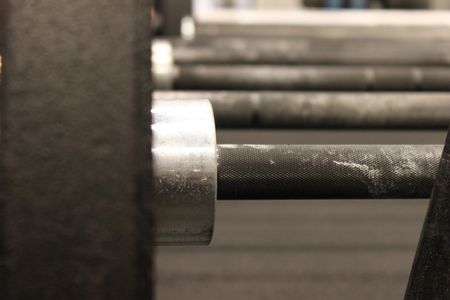 Get ready for a week of burpee-licious training! AND a month of Awesomeness…
Yesterday Michelle, Moe and I all completed the CrossFit Movement and Mobility Cert and learned a ton. We look forward to bringing it back to the box and sharing with you all. Rest assured that we will be emphasizing proper warm-ups, pre-WOD stretching and mobility and after-WOD recovery. Do that Mobility WOD for extra credit, it's one click away over on the right side of the page.
Bottom line: Take care of yourself so you don't have to have someone else taking care of you.
October:
1-3 October – USAW/CrossFit Open in Colorado Springs will be held at Cheyenne Mountain Resort and Sean will be competing on Saturday!
Event will be 3 attempts each at 1RM of Snatch and Clean and Jerk (Standard Oly Lifting Event) followed by a CrossFit Triplet: 10 Min. AMRAP of 6 Cleans, 12 Pull-ups, 24 Double-Unders
The event will be beamed over the internets! Grab some friends and watch the LIVE Webcast
Matt and Cherie Chan demo the CF Triplet [wmv] [mov] 
Friday night will also be head to head competition of "Isabel" (30 Power Snatches for time) between Josh Everett and Dave Lipson; both of whom have sub 1 minute times on record
16 October (Sat.) – "Barbells for Boobs" at King CrossFit from 8:30am to 11:30am 
Part of breast cancer awareness month, "Amazing Grace" is a fundraiser sponsored by the CrossFit Journal to benefit Mammograms in Action
We are teaming up with King CrossFit in Renton and we are going to their box for this workout for the Saturday WOD. Come represent SRCF!
WOD is "Grace": 30 Clean and Jerks for time (135#/95#) as RX'd
Please RSVP
There will be

NO Saturday class at SnoRidge on 10/16

as we will all go to King
30 October (Sat.) – "Frankenchipper" Halloween WOD at the box from 10am until 12pm