3 rounds for time:
400m Run
21 Deadlifts (135#/95#)
12 Handstand Push-ups
Results
View this photo
View this photo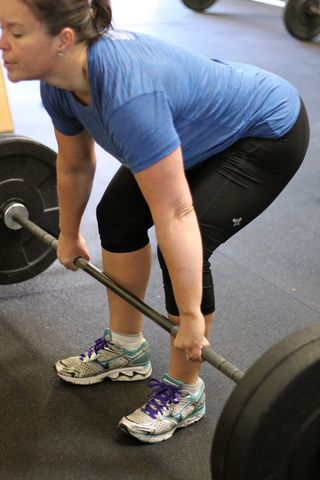 Rona recently pointed out we have lots happening in the box. Just this week we started our CF Kids: Teens class on Tuesday with Coach Moe and it's been 2 WOD's of fun with some tired but hard working teenagers! This weekend we have three people taking their CF Level 1 Certification at Rainier CF (Amy, Lucy and Rob) and I'm attending as well for my first cert as part of my CFHQ Internship. On Saturday Lorraine is competing in the Ergomania Rowing Indoor Championships in the 2k Row. We have three challenges underway (Stop the Slop Nutrition/Performance, Burpee and Push-up Challenges). Next weekend we have a team competing in the Box League Northwest League team series. We wrap up our nutrition/performance challenge and then gear up for the Open. That's only February! I am pretty sure I missing something. Stay awesome people!
Notes:
Registration for the 2012 Open is now live!
We are up to 15 people on Team Squatch and counting for the CF Games Open. Get signed up!
Amusing even though the music is bad: