Strength WOD:
Complete the following for load every two minutes for 14 minutes: 
1 Snatch (Squat) + 2 Overhead Squats
* Post loads, Snatch must be followed by 2 OH Squats before putting bar down.
Conditioning WOD:
"Griff"
For Time:
Run 800m
Run 400m Backwards
Run 800m
Run 400m Backwards
Results
View this photo
View this photo
Quote of the Day: "The only easy day was yesterday." ~ US Navy SEAL Motto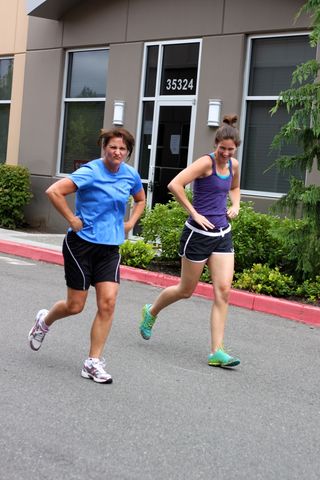 In honor of USAF SSgt Travis L. Griffin, 28, who was killed April 3, 2008 in the Rasheed district of Baghdad by an IED strike to his vehicle. Travis is survived by his son Elijah.
    Burgener Warm-up with Rob S. and Snatch + OHS with Bill: