"Ledesma"
Complete as many rounds as possible in 20 minutes of: 
5 Parallette handstand push-ups 
10 Toes through rings 
15 Medicine ball cleans (20#/14#)
Results
View this photo
View this photo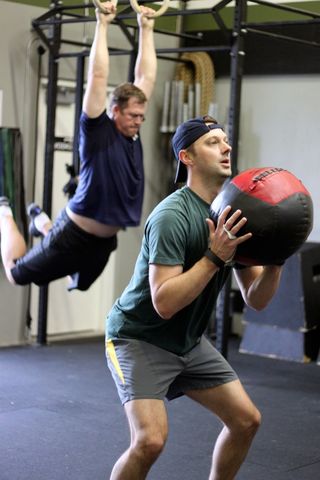 Narcotics Detective and Special Assignment Unit Operator Carlos Ledesma, 34, of the Chandler Police Department, Chandler, Arizona, was shot and killed by drug dealers on July 28, 2010, during an undercover operation in Phoenix, Arizona. He is survived by his wife Sherry and sons Luciano and Elijo. 
WOD Demo with Kristan Clever by Again Faster Equipment – video [wmv] [mov]
This week we are programming a full week of Hero WOD's. We kicked it off last week with "Randy" and "31Heroes" and just like last year we will honor those service members and first responders who perished in the line of duty.
A Hero WOD is a tribute to the fallen and typically much harder and/or heavier than your average CrossFit workout. Like any workout however it is scalable and highly encouraged that you do so. For those who are new to the Hero workout we have two rules regarding them in our box.
1) If you choose to start it then you MUST finish it. You can scale it before or during, but you cannot quit. 2) No complaining or whining. This workout is in honor of someone who is no longer here. They left behind a family and loved ones. It is a dishonor to complain about how "hard" exercising is with their memory in mind. Typically it's something you use to help you push through and realize your discomfort is a fraction of what they sacrificed. For me personally I try to think about the soldier, sailor, or airman that left behind a wife, kids or parents while fighting for or serving our country.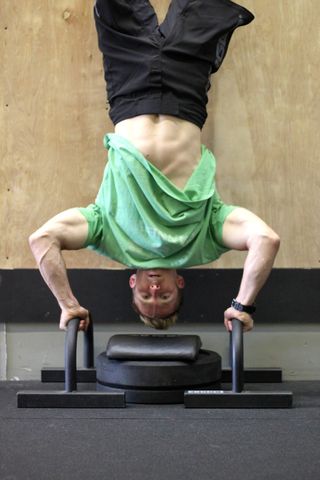 Notes:
"CrossFit is dangerous." I hear and read that too much. Dangerous? Really? Well so is crossing the street, driving a car, and um…slip and sliding?! Seriously I want everyone to exercise extreme caution as recently four different people in the gym were injured while doing the following activities: Warrior Dash (torn MCL), mountain biking (Back), Slip 'n Slide with their kiddo (torn MCL), and sleeping wrong or picking something up/using a mouse (pinched nerve). We hope they all heal up and get back to 100% quickly. My point? Shit happens. We get hurt, have an accident or setback now and then. When you hear someone tell you "CrossFit is dangerous", remind them everything is "dangerous". Be as safe as you can but don't go through life living in a bubble. Most importantly don't let the fear of injury keep you from just living. Seize the day!
Olympics:
Our best US Weightlifter Kendrick Farris at the Olympics. He snatched 155kg (341 lbs) and clean and power jerked 200kg (440 lbs) finishing 10th overall for the 85kg class. That's 10th in the world.