As Many Rounds As Possible in 30 minutes of: 
5 Deadlift (275#/185#)
13 Push Ups
9 Box Jumps (24″/20″) 
Results
View this photo
View this photo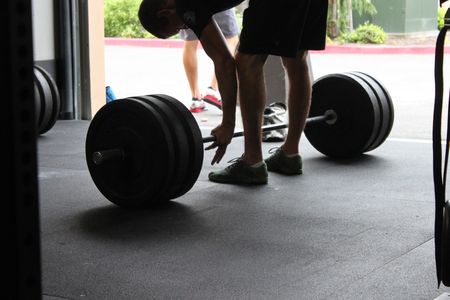 Corporal Ryan C. McGhee, 21, was killed in action on May 13, 2009 by small arms fire during combat in central Iraq. He served with 3rd Battalion, 75th Ranger Regiment of Fort Benning, Ga. This was his fourth deployment, his first to Iraq. Ryan was engaged to Ashleigh Mitchell of Fredericksburg, VA. He is survived by his father Steven McGhee of Myrtle Beach S.C., his mother Sherrie Battle McGhee, and his brother Zachary.
This week in honor of the 30 fallen soldiers, sailors and airmen who were killed in action in Afghanistan when their Chinook was shot down we are programming a Hero WOD each day. Please keep the sacrifices of all of our fallen in your thoughts and give your all this week.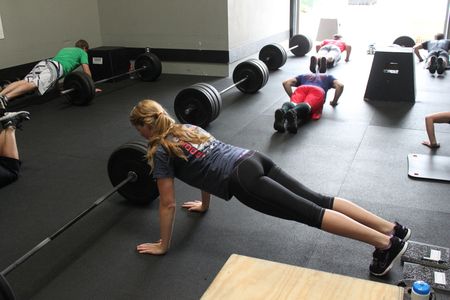 Notes:
WODFest Event in Seattle:
"WODFest is a CrossFit competition for all levels, test your metal against the best of the best in the Firebreather division, or if you do Prescribed weights compete in our RX'ed division, and if your a Master (35+ every 5 years) compete against athletes your own age in our Masters division(s).
WODFest will be held August 20th, 2011 at a great outdoor facility in Seattle's Magnuson Park on the shores of Lake Washington. The events will be held at both indoor and outdoor venues, so you will be able to get your tan on while breaking a sweat!"
Cost is $55 a person for individuals. There are several divisions  (Firebreather, Open, and Masters starting at age 35 and going up). There is also a team event of 2 men and 2 women. If you don't want to compete individually consider making a team. If you are interested check out the site and let us know! If you are on the fence about competing go for it!
* Note this is the same day as the Railroad Days 5k/10k to help in planning.
Games Vault: Womens Triplet Sprint, Heat 5 – video [wmv] [mov]
"Cooking with Nick Massie: Tokyo Slaw" – video [wmv] [mov]