For time:
50 Sit-ups
50 Double-Unders 
50 Sit-ups
Walking Lunge 50 Steps
50 Sit-ups
50 Burpees
50 Sit-ups
Results
View this photo
View this photo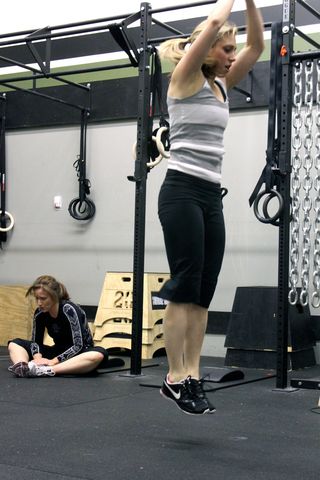 We don't do abs.
Tomorrow is the 12 WOD's of Christmas at SRCF! The 0930 class is FULL and if you didn't sign up expect to wait. The 1045 class is also full but we will run a second wave as needed.
Dress in layers and be prepared to work outside. No whining.
Be patient if it's crowded and wait upstairs or in the lobby.
All of Santa's Little Helpers must be on their best behavior or a full report will be filed with the Elf Ministry.
Monday 12/26 we are closed!
No post tonight, we are wrapping presents and finishing Christmas cards for time!