Compete 5 Rounds of 1 Minute of max reps of each of the following exercises:
Row (For Calories) 
Deadlift (225#/135#)
Ring Dips
* Rest 1 minute between rounds
Results
View this photo
View this photo 
Piper and Tobin visit from CF Advantage: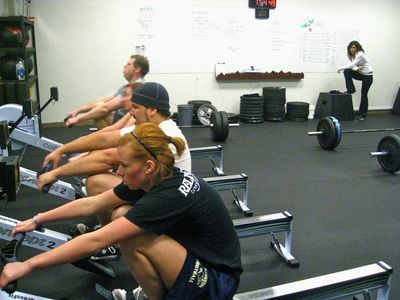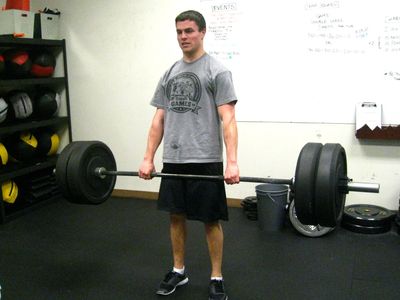 Advantageous: Meaning: Conferring benefits; promoting or contributing to social or personal well-being.
Today's WOD was part of our Cross-box monthly challenge where several local affiliates take turns rotating the programming of the WOD and all boxes participate on the last Wednesday of each month. This month was brought to us by Cody and crew from CF Advantage and it was a good one. The triplet of rows, deads, and dips left you taxed and ready for the rest minute and was a great way to hit a more advanced movement like ring dips. We also had Tobin and Piper from CF Advantage drop in for the late WOD and help represent for SnoRidge (kidding they repped their box)! It was great to meet them both and best of luck to Tobin in this weekend's Sectionals. Add all that up and I would say that's a day that fits the above definition of "advantageous".
Notes:
Tomorrow 6am class with Moe! Wake up and work out people!