Strength WOD:
1-1-1-1-1
Power Snatch
Conditioning:
"Air Force Isabel"
For time:
* EMOM complete 4 burpees; with remaining time in each minute complete:
30 Power Snatch (135#/95#)
* Start the workout with 4 burpees before moving onto the barbell exercises. Stop every minute to complete 4 burpees. You are allowed to rest the entire minute once you have completed burpees.
Checkout (Optional):
Max Effort 200m Run
Results
View this photo
View this photo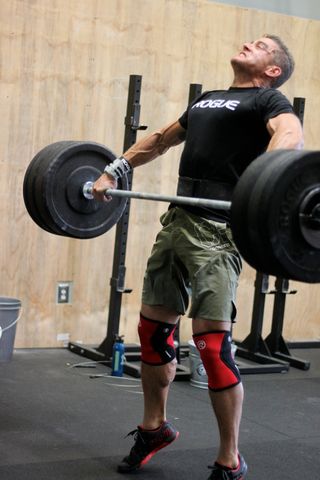 Similar in format to the "Air Force WOD" this combines the format of that workout with the benchmark CrossFit classic "Isabel" (30 snatches for time). Moving quickly through the burpees is motivation to have more time to get more snatches done and avoid that next minute.