"Grace":
For Time
30 Clean and Jerks (135#/95#)
Results
View this photo
View this photo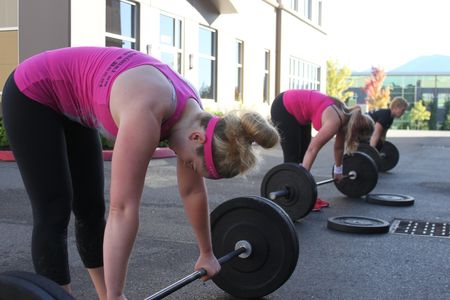 CrossFit. Boobs. Two of my favorite things. Hosting an event that combines them both? Even better.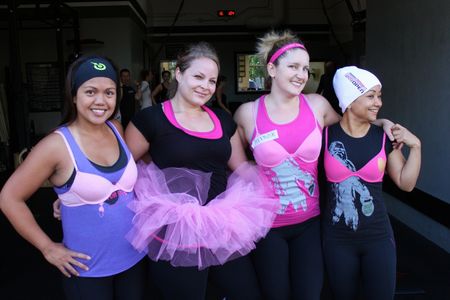 Breast Cancer Awareness month is October. This disease is something that for Michelle and I is especially important. M's mom beat breast cancer over ten years ago. She (along with us and the rest of the family) celebrates her "Re-birthday" every November. That is why Barbells for Boobs is one of the events we host annually. Raising funds to go towards the cause to beat cancer is worth it. Seeing our box full of so many of friends and motivated CrossFitters showing up to work hard for a good cause is priceless.
Anyone who wanted to donate still can. You have two options:
Go here; search for our box and complete the registration
To purchase other gear that also benefits the cause you can go here
"10 things to do to improve your clean and jerk.. from start to finish" by Strive to be Fergilicious: Sage Burgener
CrossFit is holding a workout demo and 2 person competition this weekend at the UFC Expo. Many of the top men and women competed in teams of 2 for 6 WOD's over two days.
UFC Expo Midday Update – video [wmv] [mov] and Afternoon Highlights at the UFC Expo – video [wmv] [mov]