For Time:
10 Power Cleans (155#/105#)
50 Double-Unders    
50 AbMAt Sit-ups
8 Power Cleans 
40 Double-Unders    
40 AbMAt Sit-ups
6 Power Cleans 
30 Double-Unders    
30 AbMAt Sit-ups
4 Power Cleans 
20 Double-Unders    
20 AbMAt Sit-ups
2 Power Cleans 
10 Double-Unders    
10 AbMAt Sit-ups
Results
View this photo
View this photo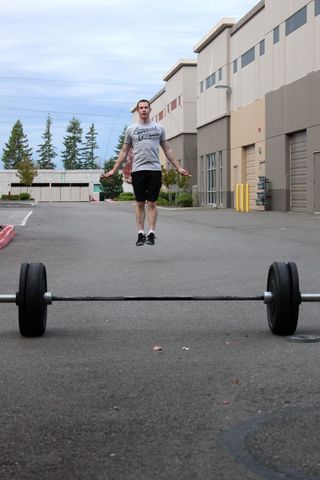 Last week was Snatching "Annie", this week is "Annie" All Cleaned Up (Annie being a CF Benchmark Girl workout of just the Double-Unders/Sit-Ups). Back in April we did a version called "Power Clean Annie". It was lighter (135#/95#) and had a total of 25 Power Cleans to today's heavier 30 reps. Compare your results today to back in April if you did both. I saw several PR's or progress of some sort (DU's or load).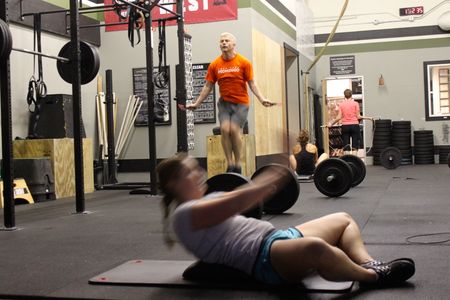 Nutrition:
Read this: Six Reasons Why The Whole30 Didn't Work For You by Whole9
Michelle and I have both completed a Whole30 program with great success. We achieved and in some cases beat our expectations we had going in. We stayed 100% strict for 30 days (and actually did a Whole45 before our "cheat") and saw some pounds come off, sleep and recovery improve, and performance in workouts get better. At the same time a nagging injury I had healed up. Eating cleaner directly improved my health, cut down on inflammation and got my body "on track" by tuning up the 10% where we stray off course of our typical paleo-influenced lifestyle. For those of you who are considering kicking off another 30 day challenge or who may have tried one and not felt that it worked then read the above article and think about whether any of it applies. It has some great points to consider and can help set realistic expectations going in.