For Time:
50 Double-Unders
1 Rope Climb (15'/12′)
40 Double-Unders
2 Rope Climbs
30 Double-Unders
3 Rope Climbs
20 Double-Unders
4 Rope Climbs
10 Double-Unders
5 Rope Climbs
Results
View this photo
View this photo
Open WOD 11.5 Results to date:  View this photo

Don Climbing Away: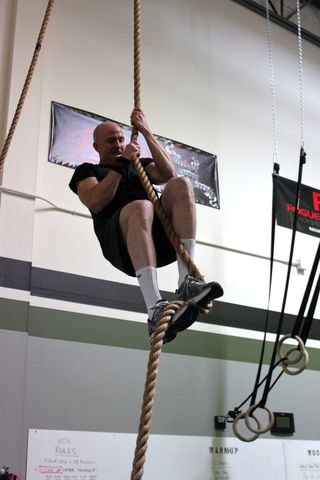 This one is way harder than "Annie". 'Nuff said.
Open WOD 11.5 squared off with a few more people today. I took a TON of pics and need to make an album and share but here's a few pics: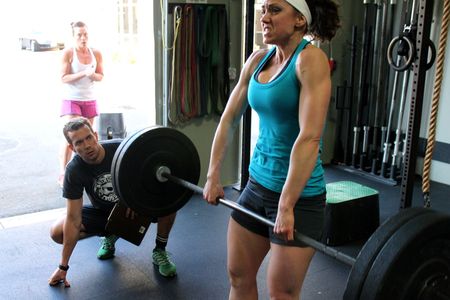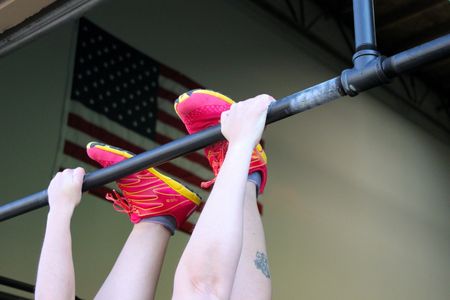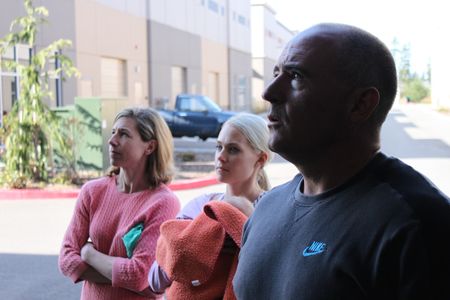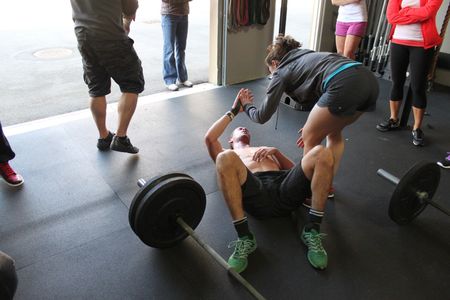 With Open WOD 11.5 having a healthy dose of Toes-to-Bar several folks have wanted tape grips to help with protecting from a potential callous rip. Here are four tips:
Maintain your hands! File down your callouses. File them, Dremel them, take a pumice stone to them. That will remove dead skin and any edges. After that moisturize your hands.
Grip the pull-up bar correctly. Don't grip the bar with the palm of your hand, rather grip it between where your fingers meet your palm. Then wrap tight. 
Use less chalk! Excessive chalk will contribute to rips.
If you have a war wound, or a potential to thrash your hands from a ton of kipping pull-ups, toes-to-bar etc., then use tape grips. (Diagram below)
Bonus rule #5: Toughen up! Callouses are good. Gnarly, rough, dry, cracking ones aren't. Your hands are gripping devices. Strengthen them, care for them and use them!