Back Squat: 20RM
Record your best Back Squat 20 rep max lift.
Only include the heaviest 20 rep, do not include sets prior to it.
3 RFT: Run, Rope Climbs and Kettlebell Goblet Squats
3 rounds for time of:
Run 400m
3 Rope Climbs
15 Kettlebell Goblet Squats (53#/35#)
* Scale climbs to 2 supine climbs per RC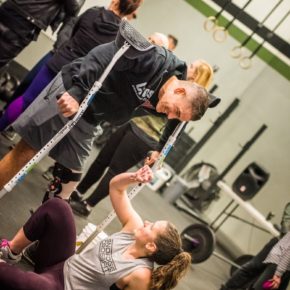 Photos by @robcwilson
The 2019 CrossFit Games Open is officially over! Another year down and another good test of fitness with some fun and grueling workouts. It was great to see a final push of people to sign up and get over 30 of you officially registered. That is what makes Friday Night Lights. Having a huge group of us showing up to put in the work, judge, cheer, PR and party is what it's all about. This fall the Open will be back as the schedule shifts to moving the Open to October every year. This will kickoff the 2020 CF Games season. We are hoping to double the participation in the gym and see more people get over their fear and sign up!
Who's Qualified for the Games Unofficially in the Top 20