Back Squat 5-5-5
Back Squat 5-5-5
Chipper: Handstand Push Ups, Wall Balls, Toes To Bars and 3 more
For time:
10 Handstand Push Ups
20 Wall Balls (20#/14#)
30 Toes To Bars
40 Power Cleans (135#/95#)
50 Burpees
60 Sumo Deadlift High Pulls (75#/55#)
* Change load after PC for SDHP
BTWB
Game face: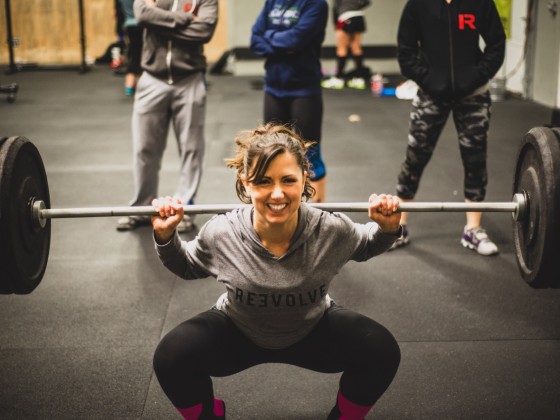 Pics by Rob W.
Tomorrow is our re-test of our Stop the Slop Performance Challenge WOD and also the end of the 30 day Nutrition Challenge. Please make sure you weigh-in with a coach for your final results and also ensure you pay your $25 buy-in for the challenge if you didn't yet.  Make up day will be Wednesday then we will calculate final results. Congrats to everyone who saw it through!
Today's SB Hangover WOD was from the 2011 CF Games Masters competition.  This chipper was the fourth out of five events.
Looking for local competitions? Check this site for area CrossFit competitions/throw downs/events for all skill levels.
Speaking of competitions, if you haven't yet signed up for the Open then it's time to get it in gear. As of now we have 13 people signed up for the gym. Let's get that over 30 plus!