Strength WOD:
5-5-5-3-3-3
Back Squat
Conditioning WOD:
21-15-9 Reps of each for time:
Back Squat (135#/95#) Rx or (185#/135#) Adv. Rx
Burpees
Results
View this photo
View this photo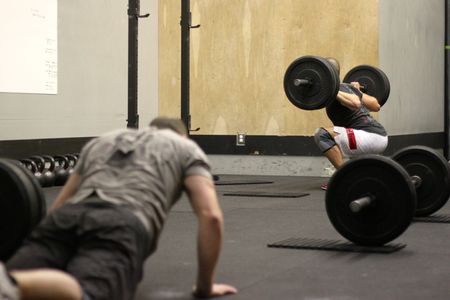 Leg Day today. Repeating this from a few weeks ago saw many improve their overal total lifted and a few PR's under the bar. 
How to Squat: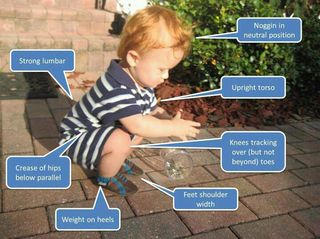 * That person who says you shouldn't squat below parallel? Moron.
A formula for scaling: Zatsiorsky, Scaling, and Power by Jon Gilson
"Amputee gymnast is back on mat, cancer-free" with Kate Foster, The Today Show.
Schedule: 
Thursday 11/28: CLOSED on Thanksgiving Day. No classes!
Friday 11/29: 0930 and 1030 class only
All other days/classes will follow our normal schedule