5 Rounds for time:
15 Overhead Squats (95#/65#)
15 Bar Facing Burpees
Results
View this photo
View this photo
Tough WOD. Tougher Solo. Nice job Lindsay for showing up at 6pm and doing this one all by your lonesome! I programmed this one with OHS after doing it with thrusters this past weekend. This fits overhead squats into the week and allowed us to do a different type of burpee that we last saw in the CF Games Open.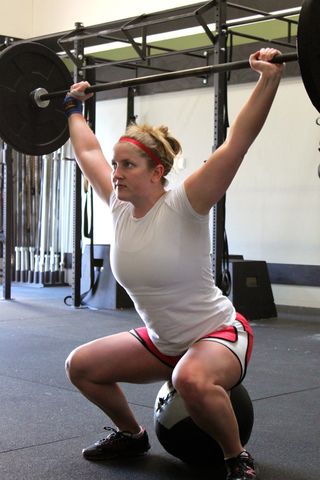 Coach Mike Burgener on aggression by Again Faster Equipment – video [wmv] [mov]
WOD demo featuring overhead squats that has some good tips from Chris Spealler on OHS positioning:
ATTN: SRCF!
We are going to be pre-ordering this T-shirt for the NW Regionals and for the CF Games. We are gonna rock these as a box at both events!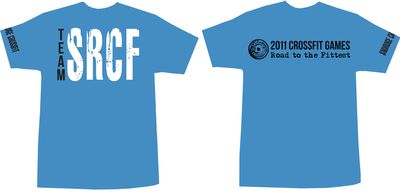 If you want one then you must pre-order/pre-pay this week NLT than Thursday. Shirts are $20 and will be printed on American Apparel in a heather blue 50/50 blend. Post size and drop off either cash or check at the box.