5 Rounds for Time: 
12 Push Press (135#/95#)
20 Box Jumps (24″/20″)
Results
Mish and Justin rocking "Betty":
Betty: Defined in Urban Dictionary as the following – A hot chick. Relaxed, self confident, athletic. 
Several of you competed in the Danskin Triathlon (Lucy, Jana, Rona, Lorraine, Moe, Michelle and Jim M.'s wife Erin) and the IronMan 70.3 Lake Stevens Triathlon (Annie and Lena) this past weekend and everyone did great! Competing and completing any race is always something to be proud of; however competing in a race that is comprised of swimming, biking and running is pretty amazing. For some it was their first, for others who were veterans it was just another notch in the belt and a culmination of some long and intense training. Some notable performances were Lucy and Jana at the Danskin who finished in the 1 1/2 hour range and in the top 300 or so out of 3,100 plus women; as well as Annie who finished 18th in her age group with a 6 hour 4 minute half Ironman. She will now be known as IronWoman! 
All of you triathletes are Betty's in my book. I'm personally proud and inspired by each of you. Continue to train hard, set goals and go forth and dominate!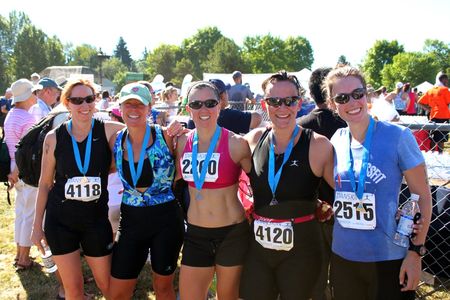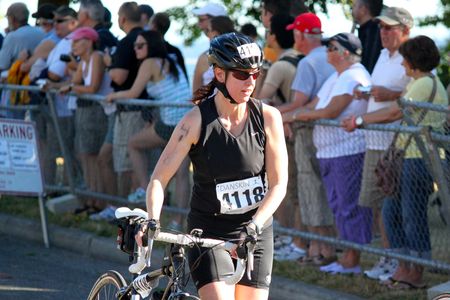 Notes:
6pm classes on Monday and Wednesday started this week (with Moe). Also Wednesday will be the first weekly 7:30am class (with Mark B.). Now there are less excuses to miss the WOD!
Also the Railroad Days 5k/10k is this Saturday morning. Don't forget to register!