5 Rounds for time:
6 Sumo Deadlift High Pull (95#/65#)
6 Burpees
6 Front Squat (95#/65#)
6 Kettlebell Swings (53#/35#)
6 Hang Power Snatch (95#/65#)
Results
View this photo
View this photo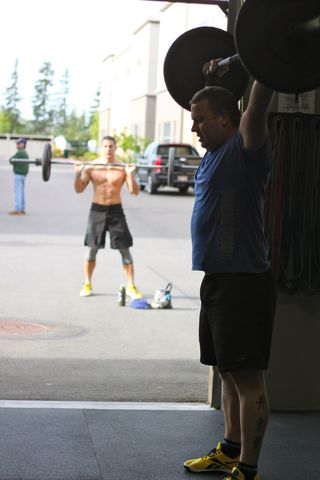 Another day of "Bionic" world records in the books. Congrats to James on his 100th WOD today!
Video: Looking Back: Regionals 2012 – CrossFit Games 
This is a team. These guys and gals are the best of the best:  
Fort Vancouver's Teamwork Keeps them in the Lead. CrossFit Fort Vancouver demonstrates clear organization and teamwork going into Event 4, at the North West Regional.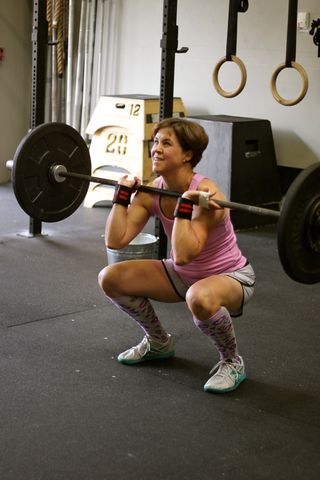 Events:
"CrossFit for Hope"
We are hosting CrossFit for Hope on June 9th and will join CrossFitters around the world in the new "Hope" workout for a great cause. 100% of money collected goes to St. Jude Children's Medical Research Hospital. Sign up today!
When: Saturday 6/9

Heats will run approximately every 30 minutes with the first time being 0945 to show up and get loose. I will be running OnRamp from 0830 until 0930.
Sign up for 0945, 1015, 1045, 1115, 1145, 1215, 1245, 1315

How: Sign up on the whiteboard. Come in that morning at your time and warm-up quickly. 

We will run groups of 8. (Limited due to chest-to-bar pull-ups being in the workout)

Can I donate?

Yes! Register at the link above or donate here to help raise funds for the children. While we won't require it, we are asking that anyone participating register and donate a small amount or just search at the link above and donate to someone in the gym who has created a fundraising page of their own.

What's the WOD?

3 rounds of 1 Minute each of Max Reps:
Burpees
Power snatch (75#/55#)
Box jumps (24″/20″)
Thruster (75#/55#)
Chest to bar Pull-ups

"Hope" has the same format as Fight Gone Bad. In this workout you move from each of five stations after a minute. This is a five-minute round from which a one-minute break is allowed before repeating. The clock does not reset or stop between exercises. On call of "rotate," the athlete/s must move to next station immediately for good score. One point is given for each rep.