5 Rounds for time:
30 Double-Unders
10 Chest-to-Bar Pull-ups
6 Snatches (135#/95#)
Results
View this photo
View this photo
Happy Birthday to both Mums (Michelle M.) – pictured – and Ronda: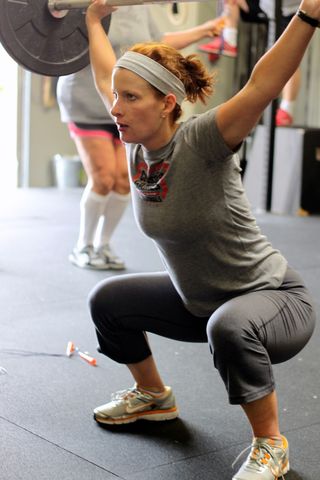 Mums requested a birthday WOD and said she liked pull-ups, snatches, and "Annie" among other things. This was her present.
"Olympic Lifting Camp: Snatch Balance" with Coach Burgener, by Again Faster Equipment – video [wmv] [mov] [HD mov]
CrossFit for Hope raised $1.4 million for St. Jude's Children's Hospital.
CrossFit For Hope and the Community – video [wmv] [mov] [HD mov]