Strength WOD:
25 Minutes to find a 1RM
Overhead Squat
Checkout WOD:
Perform max reps for 8 consecutive Tabata intervals of 20 seconds of
work followed by 10 seconds of rest. Rest must occur in the bottom position of the thruster while holding the bar. 
Bottom to Bottom Tabata Thruster (33# barbell /15# barbell)
Tabata score is the total number of reps performed in all of the
eight intervals. Post final score as Total Reps. 
Results
View this photo
View this photo
Happy belated birthday Derek!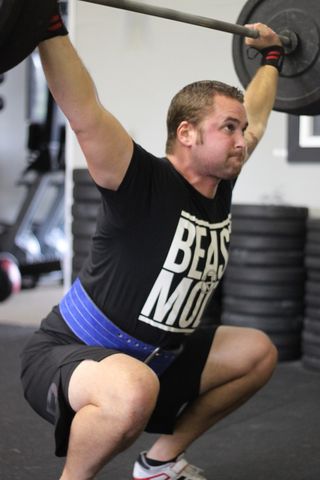 Bottom to Bottom Thruster face off between Scott Panchik and Dan Bailey: Big Sky, Montana: Men's Final