50/40/30/20/10 of each of the following for time:
Box Jumps (24″/20″)
AbMat Sit-ups
Results
View this photo
View this photo 
Jeremy and the GHD: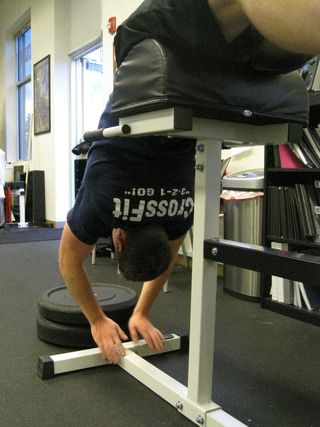 Weak Sauce: Defined by Urban Dictionary as "an event or object that lacks intensity and/or fails to fully accomplish its purpose". I would add to this definition to include: "whining, complaining, or generally approaching the CrossFit Warm Up with a lackadaisical attitude; going through the motions or trying to shortcut it."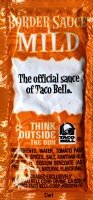 The warm up has a purpose. It is movement preparation and injury prevention. It warms the muscles and overall body temperature, which increases muscle elasticity and reduces stiffness. It dilates your blood vessels and allows more oxygen to travel through the blood in your muscles enhancing endurance and performance. It induces the body to cool itself more efficiently. The warm up improves range of motion around your joints and triggers the release of hormones in the body that drives your body to release carbohydrates and fatty acids to be used for energy production. Finally, the warm-up signals the mind to get ready to get work done.
When you come in, leave the weak sauce at the door and approach the warm up as a chance to focus on movement prep as well as a chance to improve technique with a PVC and perfect your range of motion. It will pay dividends in the WOD and in your overall fitness.
If you want the exact opposite of weak sauce, then go watch two of the top CrossFitters in the world in "Speal vs. Khalipa" on the CrossFit Journal [wmv] [mov] 
Notes:
Congrats to Zach for getting his 1st Muscle Up today after the WOD! Also congrats to Lucy, Pat and Jeremy for running the Mercer Island 1/2 Marathon this weekend. Warriors all of you!
Lorri's going away gig is this Friday night! If you didn't receive the Evite let Lucy know or drop us an email. We don't want her to move so this is our last chance to change her mind!
Beyond the Whiteboard posted some major changes recently. Go read the link for some in-depth explanations around some of those new features. 
Paleo/Zone Challenge Update: The Body Fat Truck will be back April 10th at the conclusion of the challenge to conduct a follow up test. Stick with the diet changes and make them lifestyle changes. For those who have been weighing in weekly we have seen weight dropping, and for many performance and recovery improving. Rachel has lost 13 pounds so far!
Schedule change: Starting this Friday we will have a 5pm class each week with Moe! Whoo hoo!