5 Rounds for time: 
20 Wall Balls (20#/14#)
10 Dumbbell Lawnmowers (each Arm) (35#/25#)
10 Dumbbell Hang Power Clean (35#/25#)
Results
Quote of the day: "Tell Michelle I am lining up over on the right side, the line is off about half an inch and I need all the help I can get." ~ Marc commenting on the new wall ball stripes.
Stripes!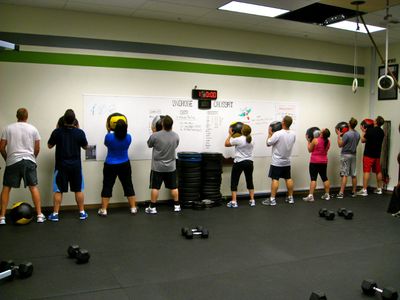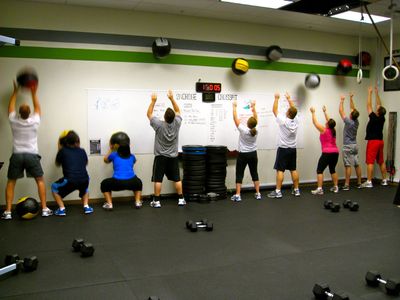 What's the "lawnmower"? No we aren't doing yard work. Similar to starting the lawnmower with a pull, it's an exercise that activates the core stabilizers. By keeping one leg off the ground while pulling the dumbbell from the ground upward into the chest you are forced to work on balance, trunk stabilization and coordination. The other aspect this WOD uncovers for some is the relative imbalance in strength from one arm, leg or side of the body to the other. 
Steph and Erin demonstrate the "Lawnmower":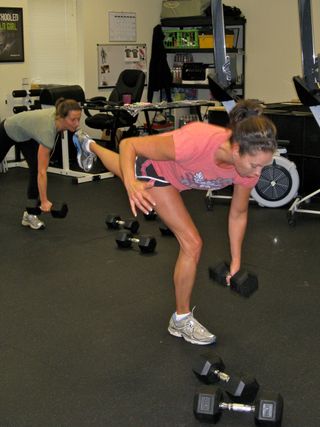 Notes:
Turkey Trot is this Saturday! We have several Turkey's trotting the 5k and Kids 1k races. The Saturday 10am class will be cancelled in lieu of the bulk of us ruffling our feathers on the streets of Snoqualmie. There's still time to sign up.