For Time:
50 Plate Ground to Overhead (45#/25#)
75 Hand Release Push-ups
100 Squats
1250m Row
Results
View this photo
View this photo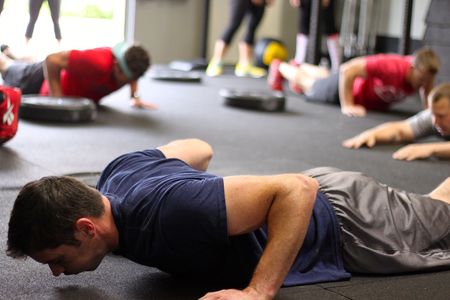 When I congratulated Laura M. the other day for her Rock 'n Roll Marathon I didn't know one thing. Her preparation. Getting ready for a marathon Laura decided to focus on two areas: CrossFit and nutrition. That's right, no running (Okay she did one day of just running 6 miles and that was it). She signed up, told very few people about it, and hit the gym. Her plan was to give it a shot and if it didn't go well to stop at the halfway point. Other than that one run she made sure to stay on schedule to getting in for the WOD and cleaned up her food a little. The result? She hit the half marathon point averaging 10 1/2 minute miles and decided she felt great and just kept on running. She finished the marathon in 5 hours at a little over an 11 minute plus pace. She felt pretty good overall, had no injuries and hit a PR for her second one!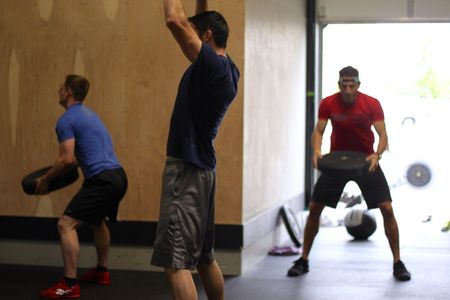 4th of July Schedule:
Two classes on Wednesday the 4th: 0930 and 1030 only! All other classes cancelled. Celebrate your independence and enjoy the fireworks!