Main Class:
Teams of 2 complete:
2 Rounds for time:
30 Power Clean & Jerks (135#/95#) 
400m Run
50 Pull-ups
400m Run
70 Kettlebell Swings (53#/35#)
* Runs are together with your partner, otherwise alternate work on each exercise as you see fit.
Advanced RX Class:
Strength WOD:
Every 45 seconds for 6 Minutes:
1 Power Clean + 1 Hang Clean (Squat) + 1 Push Press @ 70% 1RM of PC&J
Conditioning WOD:
"2011 CrossFit Games Event 3"
Alternate the following for time:
5 Rope Climbs 15′
5 Clean and Jerks (145#/115#) 
4 Rope Climbs
4 Clean and Jerks (165#/125#)
3 Rope Climbs
3 Clean and Jerks (185#/135#)
2 Rope Climbs
2 Clean and Jerks (205#/145#)
1 Rope Climbs
1 Clean and Jerks (225#/155#)
Results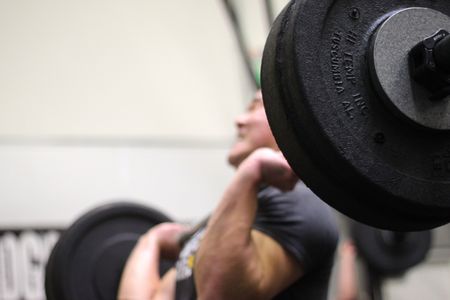 I love when a workout really helps someone overcome a fear or obstacle. When it goes beyond just gutting out a rep from sheer exhaustion; it makes you dig deep and do something that truly scares you. Today the rope climbs were a challenge for Lindsay to overcome. She has climbed the rope before. She can climb in a WOD. However the last time she did this particular WOD the combination left her unable to finish a climb and she fell. She wasn't hurt but it was a little scary (more for her than those who saw it, but scary for all). Today she tackled it head on and didn't flinch. She PR'd the WOD and made all of her climbs. Well done. Ring that bell!
Bridges is Back by games.crossfit.com
In the Gym with Christy Phillips by Greatist.com
Adv RX Class: Hard at work?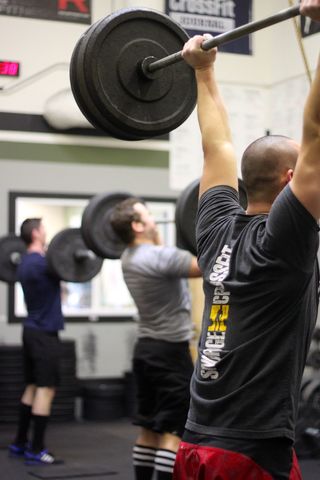 Or hardly working?