Main Class:
As a Team of 2 Complete the following:
10 Minutes to find a 1RM Power Snatch
1 Minute Rest
10 Minutes to find a 1RM Clean & Jerk
1 Minute Rest
* Share a bar, each partner must establish a 1RM
Conditioning WOD:
4 Rounds for time of:
200m Run
1 Minute rest
Advanced RX Class:
Strength WOD: 
"Burgener Total"
Snatch (full) 1 Rep Max
Clean & Jerk 1 Rep Max
Front Squat 1 Rep Max
* Perform a single maximal effort for the lifts listed above. (Warm-up then 3 max attempts per lift)
* Total must be done in the specified order.
Conditioning WOD:
4 Rounds for time of:
Results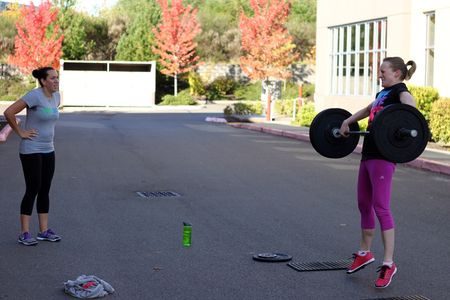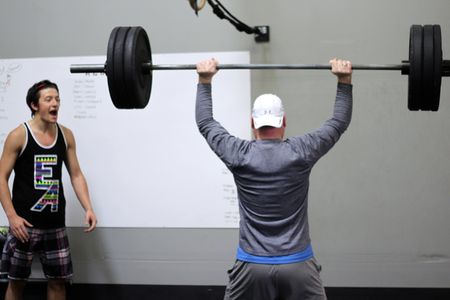 Congrats to Lindsay, Bill, Rob W., Seth M., Dana and Brandon for running the Tough Mudder and to Evan W. and Chris S. for running a 5k this past weekend! Way to use your fitness people.
Saturday we did something different. It was a max effort lift kind of day, with teams having a set amount of time to find a 1RM in two lifts. Moving quickly against the clock and sharing a bar meant communication and strategy of loads played a part as teams moved up to each find a max. For the Advanced class it was the same sort of 1RM focus as the Burgener Total forces the athlete to hit a max in order of both Oly lifts then finish with tired legs under the bar for a max Front Squat. After the 1RM lifts it was time to get some quick conditioning work with 200m sprints.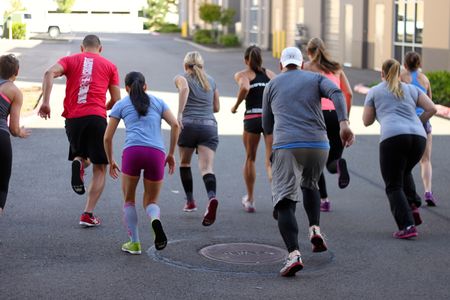 Quote of the day: "Thanks SnoRidge CrossFit!
The only exercise I do is CrossFit a few times a week. Ran a 5K yesterday in
22:34…and the only way I did that is because CrossFit has taught me how to
keep going when everything in your being is screaming at you to stop." ~ Evan W.
Hitting a PR 270lb Snatch, Graham Holmberg

The Burgerner Warm-up – CrossFit Journal, 2007