Strength WOD: 
"Burgener Total"
Snatch (full) 1 Rep Max 
Clean & Jerk 1 Rep Max
Front Squat 1 Rep Max
* Find your 1RM effort for the lifts listed above. You get ONLY 3 1RM attempts for each lift. Misses count. Your total is best 1RM of each of the three lifts.
* Total must be done in the specified order.
Results
View this photo
View this photo
Tons of PR's today! Love this total.
Rob hits a PR Snatch: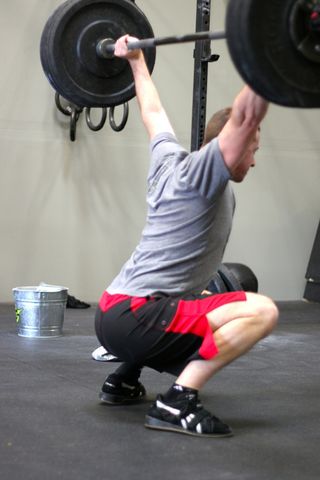 This is Coach B or Coach Mike Burgener. Simply the best.
The Hook Grip with Stephane Rochet – video [ipod] [mov] [HD mov]
CrossFit Games Update: April 2, 2014 – [video]
Watch this. This is poetry in motion:
The Front Uprise with David Durante – video [ipod] [mov] [HD mov]