For time:
1000m Row
25 Burpee Box Jumps (24″/20″)
750m Row
25 Burpee Box Jumps 
500m Row
25 Burpee Box Jumps 
Post workout Skills WOD:
Practice:
Handstand hold or walk 
Results 
View this photo
View this photo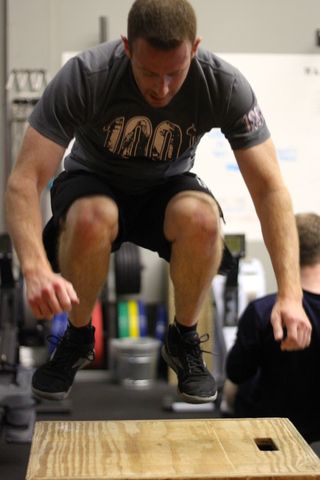 Quote of the day: "CrossFit is not dangerous. Bad coaching is dangerous, poor movement is dangerous. Ego is dangerous. CrossFit, properly scaled to the individual is the safest and most efficient program available."
Mikki Martin – 18 August 2009
This quote sums up what I think is the biggest misunderstanding out there about CrossFit. For those who deem it dangerous, it's no more dangerous than any other physical activity. Choosing the correct affiliate is one of the most important steps someone can make when beginning CrossFit.