Skills WOD (Choose):
10 minutes Handstand Push-up practice
EMOM for 10 minutes Complete 3 Handstand Push-ups (Strict, Kip, Deficit, Ring, etc)
Conditioning WOD:
3 Rounds for time:
500m Row
21 Burpees
400m Run
Results
View this photo
View this photo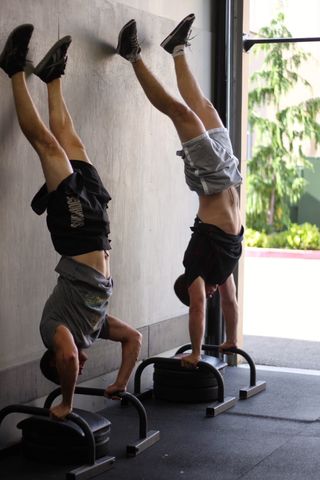 Introduction to Rowing by WOD Talk Magazine
Regional Preview: Week 4 – [video] Last weekend of Regionals begins tomorrow! The heavy hitters of the Central East, Mid Atlantic, Canada East and Latin America will all battle it out. Stream some heats live from the Games site throughout the weekend.
Ring HSPU: