2 Rounds for time:
15 Handstand Push-ups
25 Pull-ups
30 Deadlifts (205#/145#)
35 Burpees
Results
View this photo
View this photo
Teri's mini-whiteboard: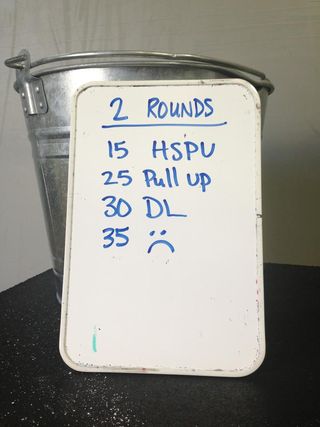 "Did you mean to put that many burpees in?" Someone asked me that today. It really does suck to finish off each round with 35 of them. Maybe I should call them "Frownees".
For you newbies, remember to track your WOD progress in your log books or you can do it online with beyondthewhiteboard.com and after you log your 100th, 250th, and 500th WOD you can buy your "club" shirt. Each level has a different design on the front with the number and our logo on the chest.
Rob and the 250 WOD Club T: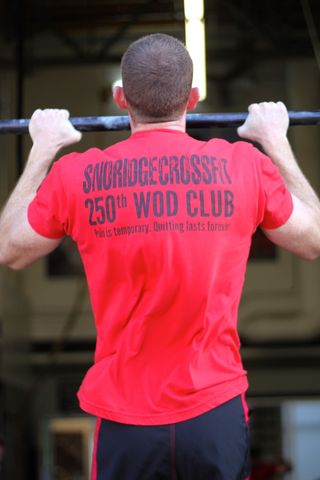 I never realized this was such a big issue for Rich Froning… "Do You Pee During Workouts?" – [video]
Remember if there is an exercise that puts you in that category there is always a sub you can do to avoid a situation.