Strength WOD:
2-2-2-2-2
Press
Conditioning WOD:
For time:
100 Walking Lunges
75 Slam Balls (30#/20#)
50 Box Jumps (24″/20″)
25 Pull-ups
50 Push Press (45#/33#)
75 AbMat Sit-ups
100 Air Squats
Results
View this photo
View this photo
View this photo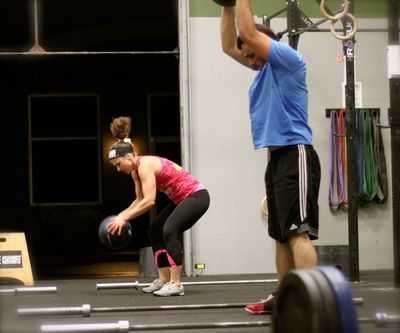 Pretty amazing story of a deaf/ASL CrossFit community: "Signs of a Strong Community" – CrossFit Journal [video]
RANT ALERT: This is a NO REP. The whole 5pm class gets a no rep today for this debacle. Put things away correctly. It only makes more work for everyone else. We are not your mom and not a daycare who picks up all the toys for you.