Compete 3 Rounds of 1 Minute of max reps of each of the following exercises:
Thrusters (95#/65#)
Box Jumps (20″) 
Double-Unders
Push-ups
Row (For Calories)
* Rest 1 minute between rounds
Results
Eric and John max rep thrusters: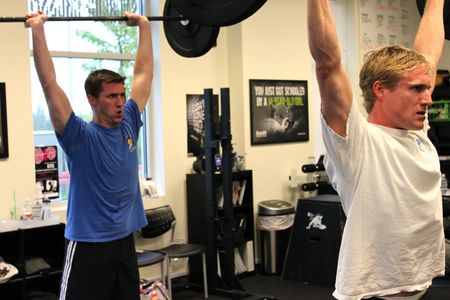 Chalk this up to the first of a couple WOD's slotted to help train for Fight Gone Bad V which we are hosting on 9/18. If you are planning to participate (along with CrossFit Redmond, CrossFit Belltown, CrossFit Basic, and Compound Fitness who will be joining us here) you will need to either raise some donations via a donation page, or bring a donation equivalent to our drop in fee ($15) in order to jump in the fight. If you show up that day and haven't yet raised funds then we will ask that you leave $15 which 100% of it we will send in. While the original rules stated $150 in donations we are changing the requirement for our box to ensure a good participation while requiring less of a minimum. This does not mean that we don't want to raise the most possible for the worthy causes we are fighting for; it's just a realization that setting a high number likely would keep some of you home. 
Constantly varied? Check our previous post to compare the below pic to see how Moe trains different rest positions. While you're there look up your last results.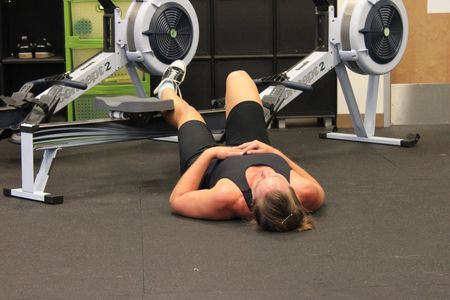 Notes:
Next Monday is Labor Day and the gym will be closed!