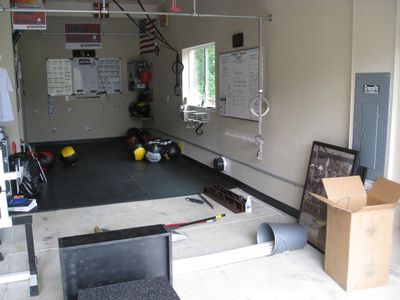 The garage gym has been broken down. In one sense a sad day to see it empty (for the most part) but as Justin said today "It's not sad, its a new chapter". He was right. We are now beginning chapter two (or version 2.0)  of this young CrossFit affiliate and glad you are all along for the ride. 
The gym is starting to take shape and should be ready for our first WOD there on Monday at 10 am. After a long day for us over there and well after the little one went home with mom for bedtime I had to run a "test WOD". Suffice to say there is more room and it felt great. Okay it felt great after the WOD, but you know what I mean.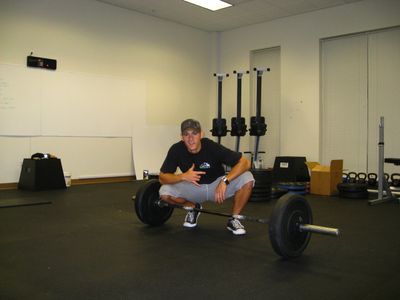 We will be at
lululemon athletica
tomorrow in Bellevue Square running a free Intro to CrossFit class at 9:30am. We would love to have you stop in. We'll be there every Sunday this month.
If you are coming to the Monday 10am WOD please post to comments so we can see how many of you are planning on it (we will only be running a 10am class time on Monday due to the holiday).