AMRAP (As Many Rounds As Possible) in 20 Minutes of:
5 Pull-ups
10 Push-ups
15 Squats
Results
"Cindy" defined: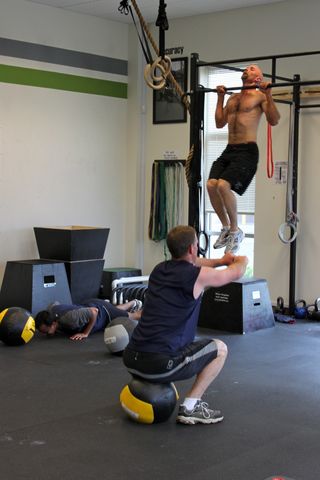 Congrats to all who PR'd this benchmark "girl" WOD today.  Cindy is one of those WOD's that looks easy. Most people underestimate this and at about ten minutes in realize they are only halfway through and can't believe it. Benchmark WOD's have a way of doing that to you. Some big numbers today and a really good emphasis on helping to push one another on. Keep it up! Also big congrats to Amanda who earned her 100th WOD milestone tonight!
Regionals Update will be posted soon.  Lots of pictures from an amazing weekend!
Our very own Team Squatch finished 28th out of 38 teams after all three events.  Congrats to Michelle, Moe, Kim, Pat, Jeremy D. and Mark B. for going after it this weekend. They worked through three tough WOD's against some very good competition and represented well.  We should all be proud!
I finished 32nd out of 64 men after 4 WOD's in two days.  It was way better than I expected and I can't believe its over. What an incredible experience (more on that in the wrap up post I am writing). Thanks to all who supported us and the inspiration from this weekend only makes us more motivated to improve ourselves to get even fitter. For those so inclined, start training for next year! Make every rep count, make it legit, and above all make it fun.  
More pics will be posted soon! 
Team Squatch after all WOD's complete: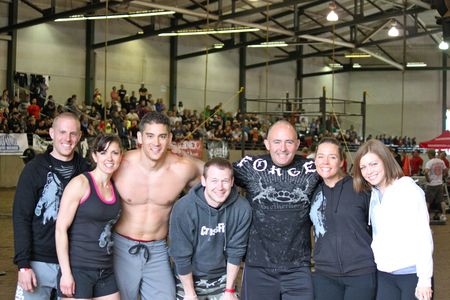 This needs to be seen to be believed:
Chris Spealler wins the NW Regionals (WOD #1 Video) [wmv] [mov]