Strength WOD:
1RM Clean & Jerk 
* Choose Squat or Power Clean and Split or Push Jerk
Results
View this photo
View this photo
Quote of the day: "That was a PR!" ~ Nearly everyone
After the past month of focus on cleans and related lifts, as well as shoulder to overhead, I'm curious to see what happens next week for the re-test of the Stop the Slop Performance WOD Challenge and the speed and efficiency of the C&J's overall.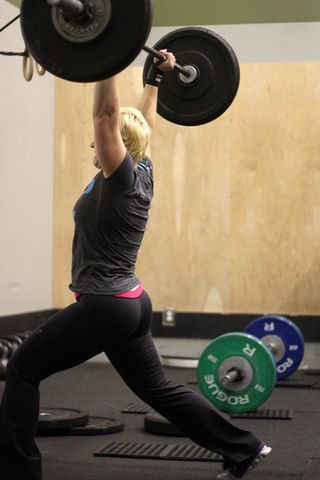 The video below is a good example of efficient power clean and push jerks. Note the instant transition to the push jerk upon receiving the PC.
"Gwen" WOD (15/12/9 for load of C&J unbroken) Demo with Sarah Hopping – video [wmv] [mov] [HD mov]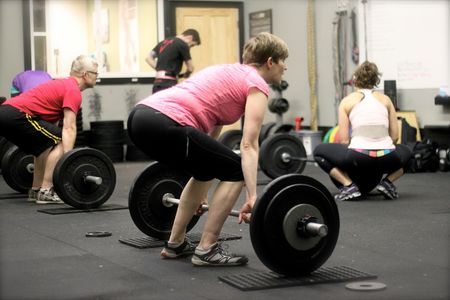 2013 CrossFit Games Open:
Want to sign up for the Open? The link is now live:
Registration for the 2013 Reebok CrossFit Games Open is live! – [video]
The 2013 CF Games Open begins March 6th at 5pm PST and runs through April 7th. Our goal here at SRCF is to encourage competing in the Open and using it as a tool to test your fitness against CF'ers around the world as well as to push you as an athlete. Another goal is to keep the strong family and team vibe going that embodies our SnoRidge community. Together our individual performances will allow us to compete as a gym (all members who register and train here make up Team Squatch.
Each week CrossFit HQ will announce the Open WOD for the week that everyone around the world can perform as RX'd to compete in.
Athletes who participate during the Open will be ranked individually and the top 3 men's and women's scores are counted for our team score. Your ranking continues as long as you can RX the workout for that week. Once you scale you may continue to post scores, but you will be out of the Open for the remaining weeks and moved behind all RX participants in the rankings. Results will be entered to the Games website by the athlete each week and validated by me. All WOD's must be judged.
After registration select our affiliate and then join "SnoRidge CrossFit: Team Squatch".