AMRAP (As Many Rounds As Possible) in 20 Minutes:
15 Clean and Jerks (95#/65#)
Run 400m
After about the first round it made everyone realize this was gonna be a long 20 minutes. Michelle and myself included. Whether scaled or Rx'd in weight the range was between 3 rounds and almost 6 rounds. The cumulative effect of the clean and jerk left no real opportunity to "rest" on the runs.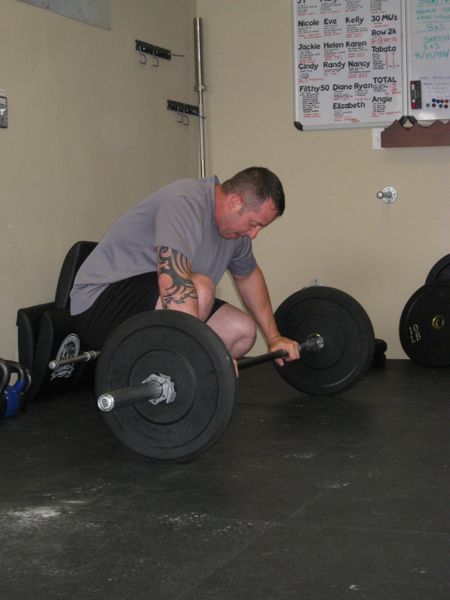 Notes: 
Get on
beyondthewhiteboard.com
! Be one of the cool kids and log your workouts. If you join it make sure you "join" our gym. Great tool. 
Saturday WOD is on for Swenson Park. Please let us know if you are planning to make it so we can program the workout accordingly. 
CrossFit Games write-up and photo album coming soon. Stay tuned. Training for our Affiliate Cup Team has begun as of Monday. We have a year to get us all ready to hold tryouts. 🙂
Our beloved Curtis is awaiting some results on a knee that has been bothering him. Will hope for the best possible news. Recover quickly and get back in here. Rumor has it that Jim and Travis are plotting to put some distance between you and them while you are on the mend.
Enjoy the pics!