Strength WOD:
3-3-3-3-3
Clean Pull
Conditioning:
As Many Rounds As Possible In 12 Minutes of:
15 Deadlifts (155#/105#)
15 Deficit Push-ups (25# bumper plates)
15 Box Jumps (24″/20″)
Checkout (Optional):
EMOM for 5 Minutes complete:
2 Bar Muscle-ups and 3 Handstand Push-ups (Strict)
or
1 Bar Muscle-up and 2 Handstand Push-ups (Strict)
Results
View this photo
View this photo
View this photo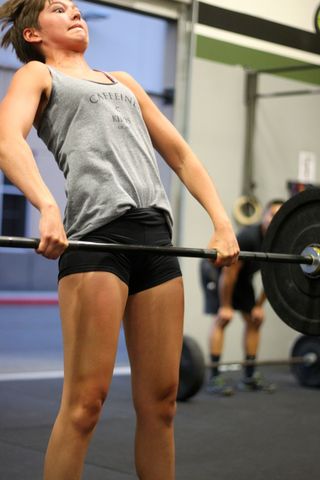 100 WOD, 250 WOD, or 500 WOD shirts. Several of you have asked if we have your size.
I know we need to order some 100 WOD men's size L shirts, but need to know who needs what. For 100 WOD in women's and men's M and XL, as well as 250 WOD and 500 WOD, we have bunch in stock so post so we can check what we have. We have a min order quantity to print new shirts so it makes it essential I know who is looking for what size to see if we will order soon.
Nutrition:
Want to know how to limit your soreness and improve your recovery? Want something that is natural and helps reduce your lactic acid buildup when you workout and improves your aerobic endurance? We now carry the Extreme Endurance supplement. I have taken it now for a month and half and have made a noticeable improvement in recovery, a huge reduction in muscle soreness, and less "muscle burn" during a WOD as lactic acid builds from intense exercise. It's a pill supplement you take twice a day and one bag lasts a month. Check it out at the above link and the next time you come in ask any one of your coaches.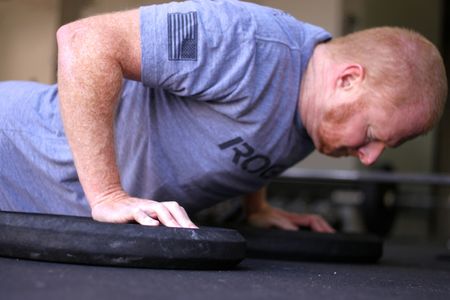 Do you watch American Ninja Warrior? Here's some behind the scenes on how it works. Desert Ninjas – CrossFit Journal [article]