Strength WOD:
12 Minutes to Establish:
Shoulder Press
2/2/2/2/2
Conditioning WOD:
For time:
100 Air Squats
4 Rope Climbs (15′) 
75 Air Squats
3 Rope Climbs 
50 Air Squats
2 Rope Climbs 
25 Air Squats
1 Rope Climb
* Sub 2 Supine Rope Climbs per rope climb.
Results
View this photo
View this photo
Marc E. and his first rope climbs: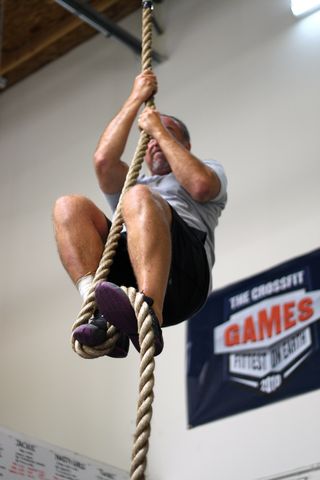 I saw Batman tonight and realized if Batman were real he would CrossFit. In the Batcave. He would be good at it.
CrossFit Makes People Better Commercial – video [wmv] [mov] [HD mov]