Choose:
5 Rounds for Max Reps (3 Minutes each):
15′ Rope Climbs
or
Dead Hang Pull-ups 
* Rest 3 Minutes between rounds
Checkout WOD:
Tabata Hollow Rocks
Results
View this photo
View this photo
Quote of the day: "You climb for the hell of it." ~ Edmund Hillary
Zoe crushed it. 12 legless rope climbs each round: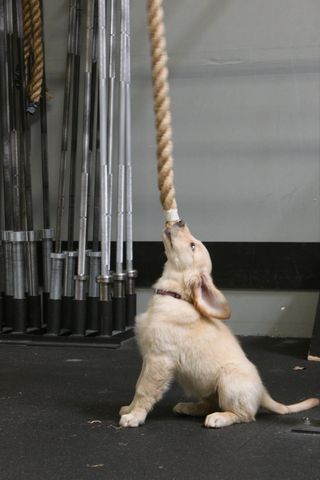 First off I want to call out a pretty huge achievement for Laura M. Today she completed her 400th WOD at SRCF. That's right 400! That is pure consistency, dedication and passion and we are honored to be her box. I guess now it's time to design a 500th WOD T-shirt.
Some days the WOD doesn't need to be strength with a barbell or require jacking your heart into your throat. Days like today can be challenging and a good way to mix it up and work some basic bodyweight or gymnastic skills. Congrats to all who got their first rope climbs today or their first WOD with rope climbs.
Finishing with a little tabata torture by hollow rock makes other "ab workouts" seem like a warm-up. The hollow rock is a gymnastics movement that improves core strength and trains a position that is essential for other movements like a pull-up (it's the back half of the kip position), handstand (an ideal free handstand is with a hollow body), a perfect push-up, and many more. Learning this position and perfecting it will also lend itself to greater coordination. Watch the demo at the link above from gymnasticswod.com and work this into your skillset and practice, practice, practice.
Mark calling time on torture: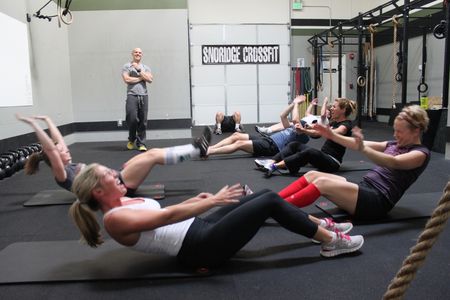 Climb On: