3 Rounds for time:
500m Row
50 AbMat Sit-ups
15 Deadlift (225#/155#)
Checkout:
2 Minute Challenge (Choose one):
Max Rounds of Cindy 
or 
Max Hand Release Push-ups
Results
View this photo
View this photo
Lindsay coached her first class tonight. Where was everyone? She even set everything up for you!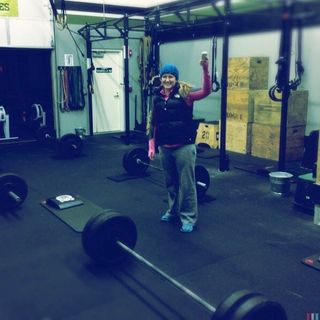 Okay seriously welcome to the team! Excited for Friday Night Lights with Coach Linds at 6pm. Where's Jeremy? He has Monday at 7pm and Thursdays at 7pm!
Note: Monday classes are normal schedule for MLK day.
Danny Broflex: Episode 2 – Clang 'n' Bang – video [ipod] [mov] [HD mov]