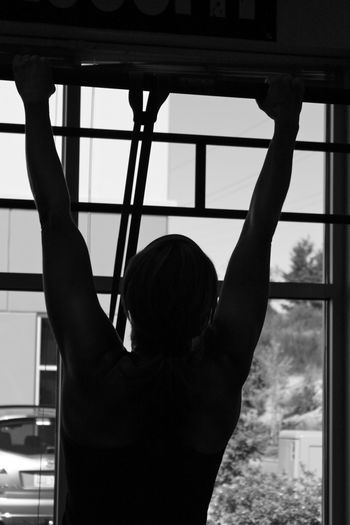 Today is "Command Maintenance"! Focus on recovery, go play and get ready to hit it this week.
Coaches challenge: Pick one skill you want to fix or improve. Any skill you suck at or have tons of ground to make up. Whatever the goat, pick it and write it down. Then starting the very next time you come into the box I want you to work on it. Break it down to the very basics. Hit your warm-up aggressively, then spend a few minutes on it. Ask for a pair of eyes and grab one of your trainers. Ask for cues. Practice it. Then hit the WOD. Afterwards practice some more. Rinse, wash, repeat daily. I guarantee you if you stick with it then you will improve. As that goat becomes less and less of a detractor from your performance it also furthers your fitness level and goes into your toolbox. 
Some ideas: flexibility, double-unders, cleans, deadlifts, wall balls, pull-ups, ring dips, muscle-up progressions, push-ups, overhead squats, POSE running, jerks, rowing technique, box jumps, snatches, front squats, handstand push-ups, knees to elbows, air squats… DAMN that list is endless!